Our horses are the most important members of our team.  They must be safe, trustworthy and skilled at their job.  We take great pride in the horses of Complete Equestrian Vaulters, and provide them with the best of care.  They are turned out to pasture daily, have weekly therapy appointments, and are cross trained 3 days per week.
Dozer
2004     Dutch Warmblood    17.2hh     Gelding
Dozer is the newest member of our vaulting team.  He was imported from Prince Edward Island, Canada and made the long journey home to Colorado.  His personality and conformation could not be more well suited for vaulting.  He has quickly come along as an amazing mount for the international level vaulters, and we could not be more proud to call Dozer our own.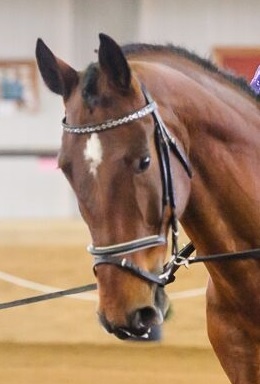 Rachmaninoff (Rocky)
1997     Belgian     17.3hh     Sorrel       Gelding
Rocky is truly the solid rock for our vaulting team.  He has carried us unwaveringly since 2010 when he came to us.  In all situations he remains safe, calm and cadenced.  He is a seasoned and expert vaulting horse; trained to level 2 dressage, cross country jumping, trail, driving, tricks and more.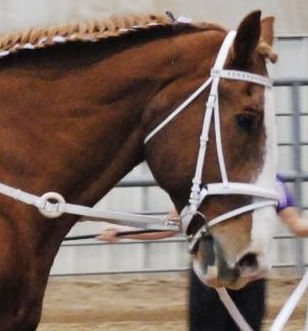 Fantasia
2003     American Warmblood    Bay     Mare
Fantasia is a huge teddy bear and a gentle giant who adores attention.  She is incredibly kind, gentle and affectionate.  She is a talented mare for our walk and canter vaulters, carrying individual, pas de duex and team.  She is trained to level 2 dressage, cross country, trail, and working cow horse.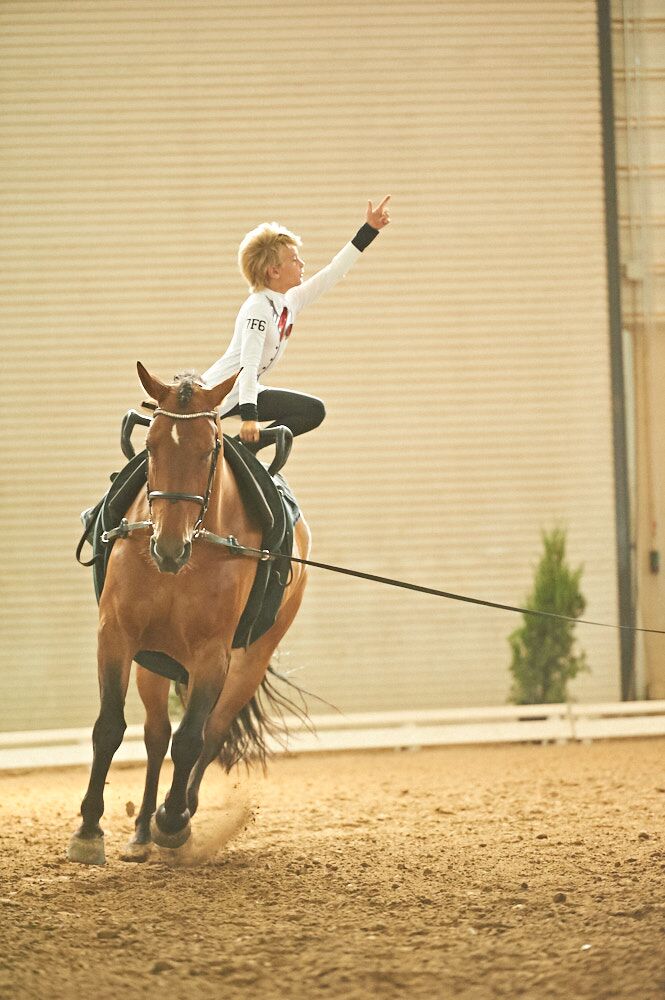 Chunky Monkey
2002     12.1hh     Haflinger     Chesnut     Gelding
Chunky is the best vaulting horse imaginable for our younger vaulters.  He is calm, cadenced and confident.  He came to CEV in 2014 and has found his forever home.  He is trained in trail, driving, and western and english flat work.
 River
2008           17.2hh           Spotted Draft                  Paint              Gelding
River is our newest addition.  He is currently in training on learning how to be an awesome vaulting horse for our walk, trot and canter vaulters!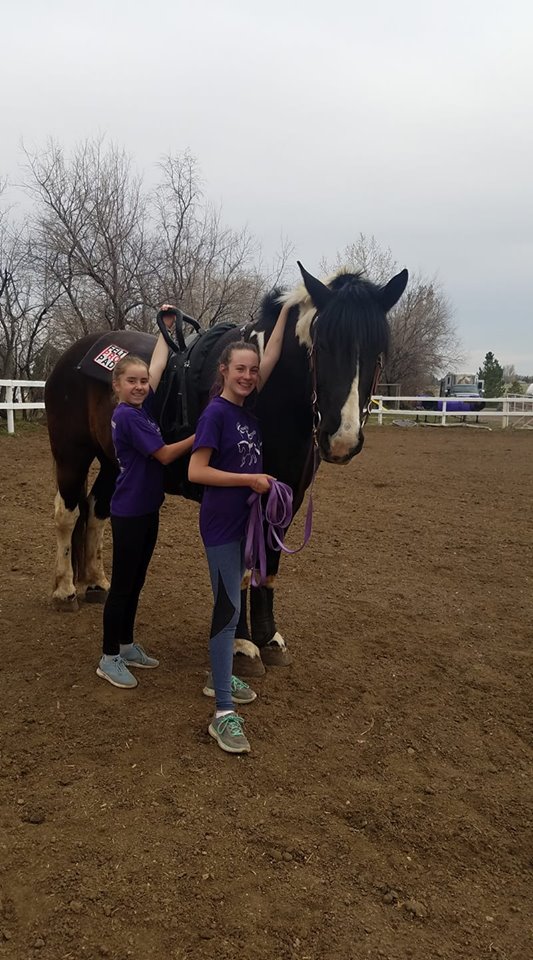 Forever in our Hearts
Miss Annie Git Yer Gun (Annie)
2000-2017     18.1hh     Percheron     Black       Mare