Nicole Rau
Nicole is the owner of Complete Equestrian and head coach of Complete Equestrian Vaulters.  She holds a B.S in Equine Science and a B.S. in Psychology from Colorado State University.  Nicole founded Complete Equestrian Vaulters in 2009 after she taught vaulting in her riding programs. She saw the benefits of vaulting emotionally and physically in her clients. Since then her love for vaulting has only gotten stronger!  Nicole enjoys spending her time in the equine industry motivating and educating her clients.

Cammie Brown
Hello everyone! My name is Cammie Brown and I am delighted to be a vaulting coach here at Complete Equestrian! I am from Santa Cruz, California, and am currently studying Equine Science and Psychology at Colorado State University. I have been vaulting since 2013 and was fortunate enough to compete both nationally and internationally in individual and team vaulting. I am so grateful for this opportunity to give back to the vaulting community through coaching and can't wait to get to know everybody!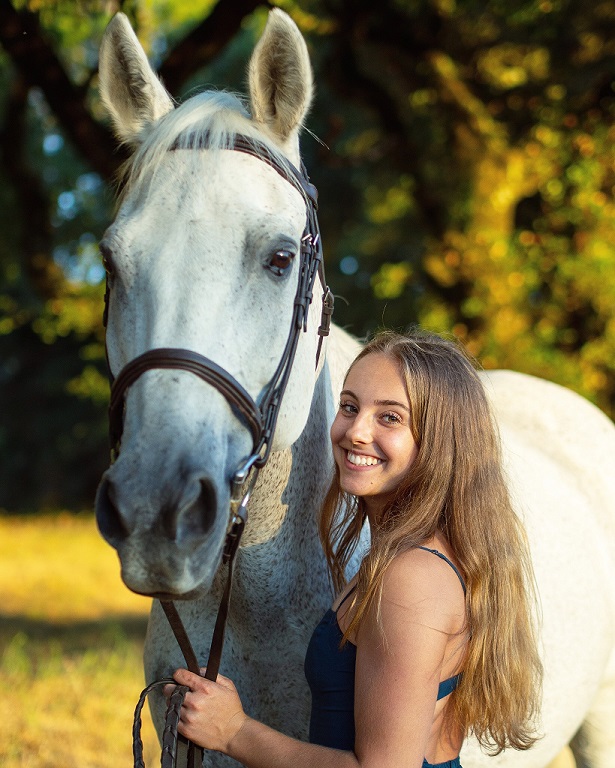 Dot Dority
Dot Dority has been vaulting since 2012. She loves coaching her little vaulters and helping them face their fears to do incredible moves. She loves vaulting and competes international level since 2020 and holds her commended Bronze medal.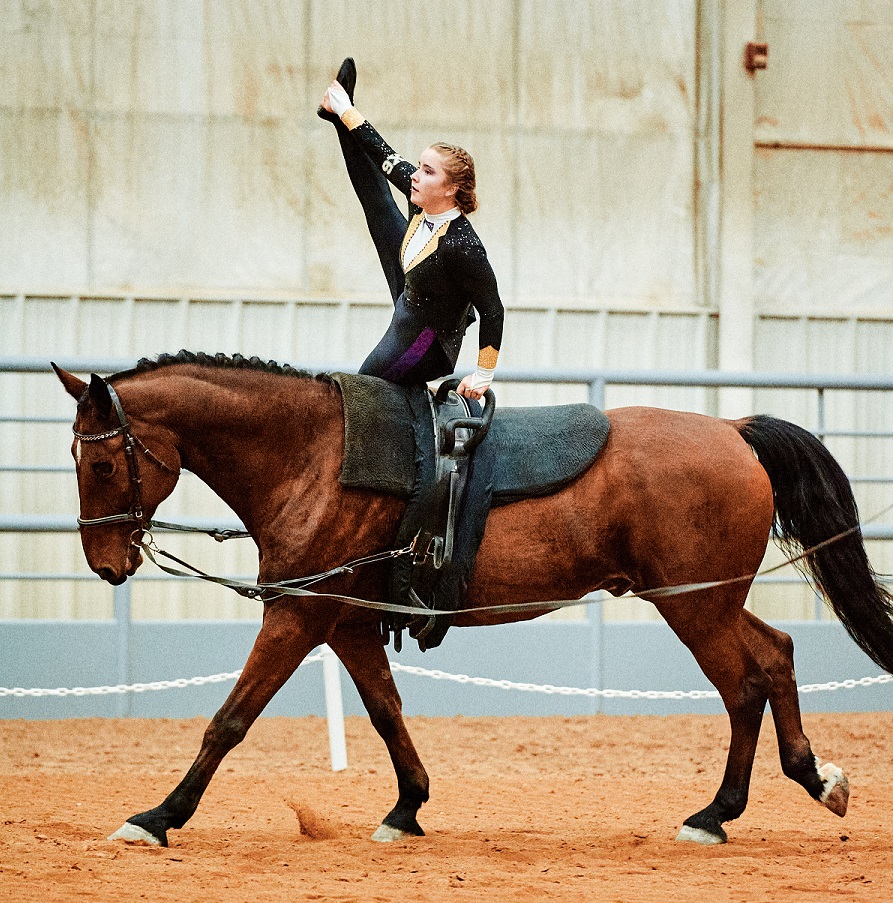 Maddy Barlow
Maddy has been at Complete Equestrian since 2009. She joined Complete Equestrian Vaulters at 3 years old and has participated in many camps and saddle clubs over the years. She currently vaults at the Silver level and is competing at international levels since 2021. When not at the barn, she is caring for her mice, gerbils, fish, snails, rabbit, dogs, and cat.