September 17th, 2023 at 12pm
Admission: FREE! with the request of the donation of your choosing at the parking entrance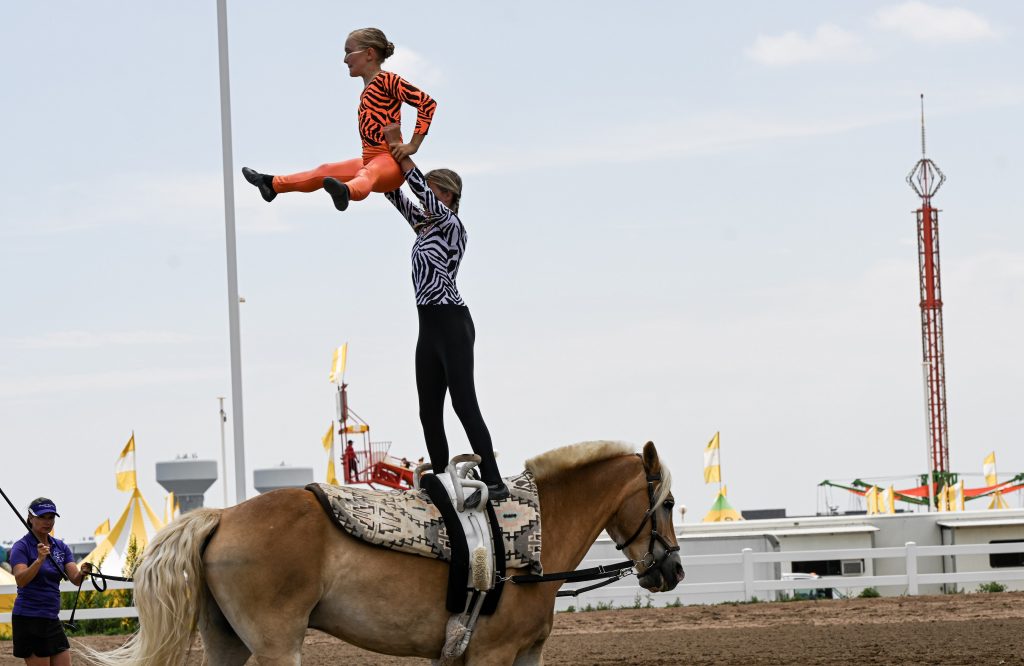 What to expect:
Open seating in our field. Please pack a picnic lunch and a chair for yourself.
Please maintain a 6ft social distancing. Masks are optional. Please stay safe, and stay at home if you or anyone you have been exposed to has any COVID19 symptoms!
Our Performance
We are very excited to perform for our community! Please look forward to vaulting from all levels from tiny tot through silver level vaulters. We will be performing individual, pair and full team performances!
Cake Walk
We will be offering a cake walk with 6 cakes. You will have the opportunity to ride a vaulting horse in this exciting fundraiser! Tickets are on sale at the event for $10!
Donations
Donations are gladly accepted in the form of cash, check or credit card. We appreciate your support of our 501c3 youth nonprofit organization. The funds raised from this demonstration will go to our scholarship fund for at risk and underprivileged youth, towards the care of our horses and for the improvement and maintenance of our equipment. All donations are fully tax deductible.
Are you coming?
Let us know on Facebook!