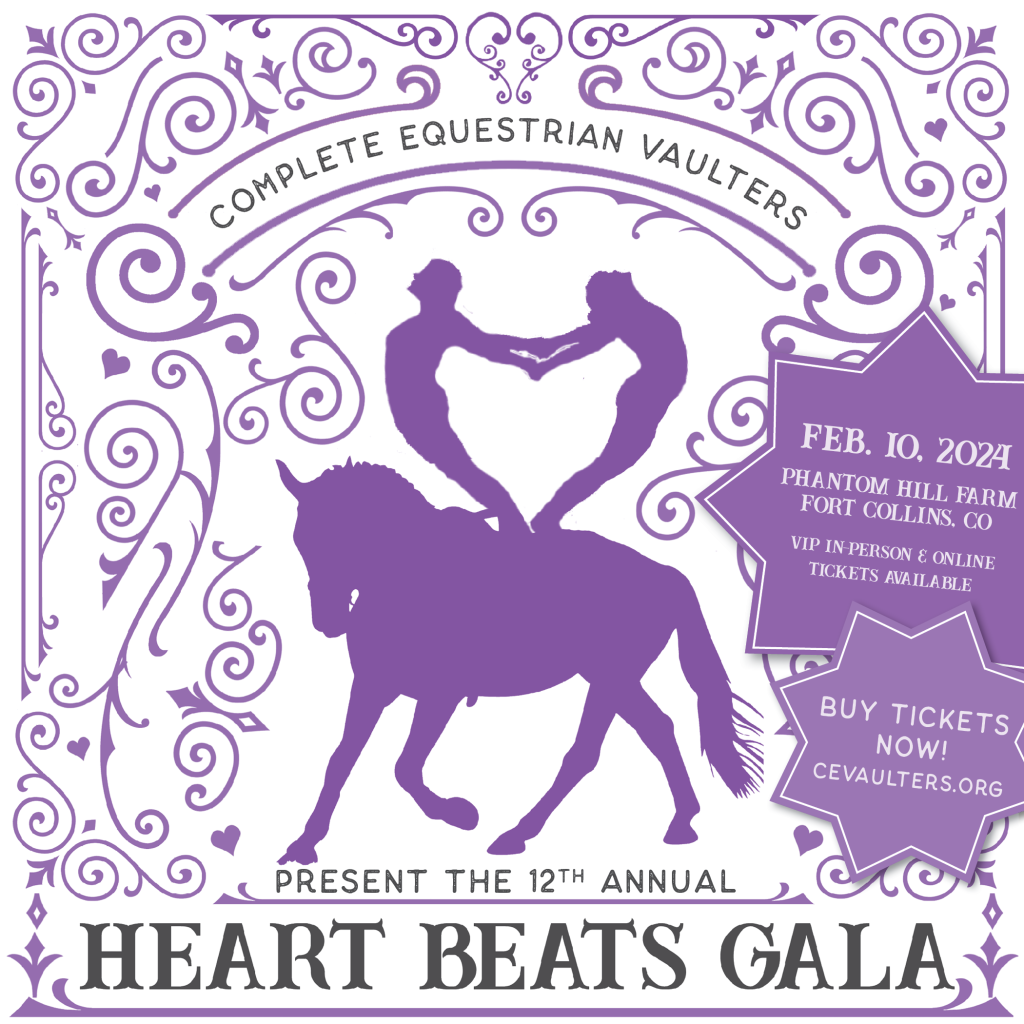 Complete Equestrian is the proud home of the Complete Equestrian Vaulting Team! This team is available to people of all ages. Anyone is welcome and strongly encouraged to participate in vaulting.
Vaulting offers you balance, courage, creativity, safety, team work and a great deal of confidence. You can participate in recreational, therapeutic, and competitive vaulting. No matter your interest, let Complete Equestrian take you there!
Complete Equestrian Vaulters is a 501C3 non profit organization. Our focus is offering a safe and empowering environment for the youth of our community. Please donate if you would like to help us in our quest for a better community!